Those who like anime always wonder situations that are not shown in the episodes, how a relationship started or what might have happened after the conclusion of a series; After all, breeders often choose to leave the end open to countless possibilities.
These are questions that other productions seek to answer. There are several spin-offs of some of the most relevant animations ever made that serve both to broaden the universe and to give a slightly more complete sample of that story.
Check out a list of 10 excellent spin-offs.
Soul Eater Not!
(Source: IMDb / Reproduction)
In Soul Eater, we see a fictional school called Shibusen, located in the United States. Your students are trained to eliminate Kishin Eggs, which are beings that use the soul of humans to become more powerful.
The spin-off, Soul Eater Not !, begins 1 year after the main anime, showing students from another class in Shibusen. While students in the Special Advantageous Talent (EAT) class train to become warriors, the Normal Overrun (NOT) class is for those who just want to control their powers – and This is where the spin-off focuses.
Nagato Yuki-chan at Shoshitsu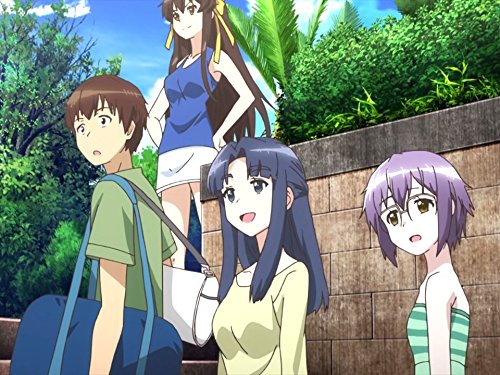 (Source: IMDb / Reproduction)
The Melancholy of Haruhi Suzumiya shows the life of Haruhi Suzumiya, a student who created a club for more contact with time travel, aliens and other science fiction themes.
In Nagato Yuki-chan no Shoshitsu, Yuki Nagato takes the lead, showing the lives of the characters and their adventures from another perspective. Haruhi is also present, but without the same emphasis.
Attack on Titan: Junior High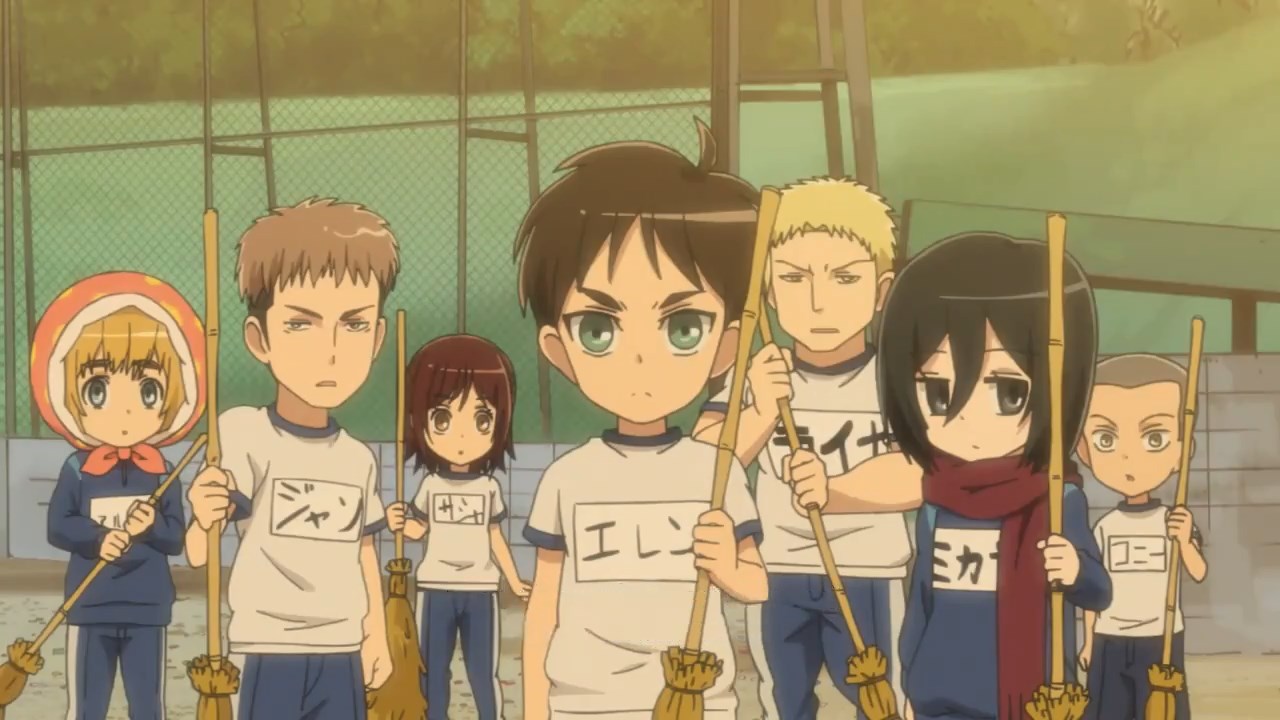 (Source: IMDb / Reproduction)
Attack on Titan is an anime about the invasion of giant creatures and how the world tries to keep being forced to live within a huge wall. The protagonist is Eren Yeager, who has a feeling of hatred for the titans after seeing his mother murdered and devoured by one of them.
The Attack on Titan: Junior High spin-off has a lighter tone. It's a chibi version of the main anime and shows Eren's youthful adventures during the first year at school, with more comedy-focused stories.
Sword Art Online: Alternative Gun Gale Online
(Source: IMDb / Reproduction)
Sword Art Online shows a simulated reality game in which participants can only quit if they complete all the challenges. If someone dies during the match or tries to end the game before the end, they also die in real life.
The spin-off shows a sequence in which these virtual reality games have become less popular due to problems that have occurred in the past. However, when Karen Kohiruimaki discovers an alternate version of another game, she decides to come in to show all of her skills.
Lord El-Melloi II Know on Jikenbo: Rail Zeppelin Grace Note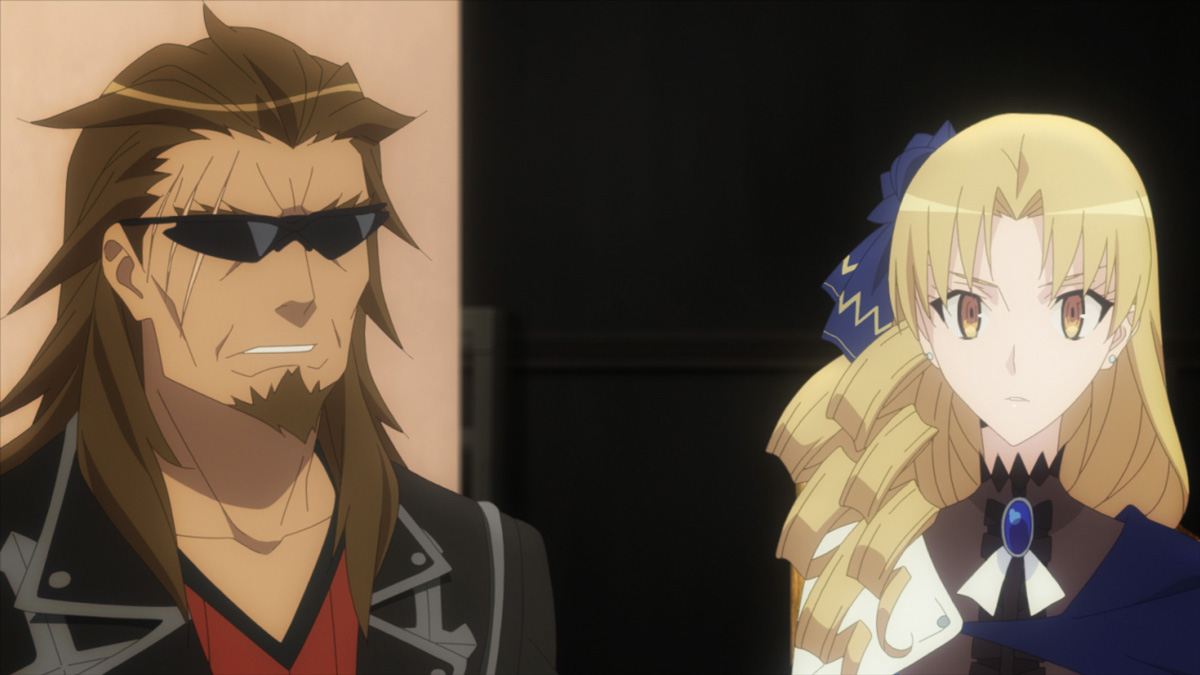 (Source: IMDb / Reproduction)
In Fate / Zero, seven mages summon spirits so they can compete in the Holy Grail War. He who wins will have as a prize the right to ask a wish from the Holy Grail.
Here, the story follows Lord El-Melloi II in an attempt to claim his heritage over Adra Castle. But when he gets there, he finds that to win he will have to participate in a much more complex competition than he could imagine.
Isekai Quartet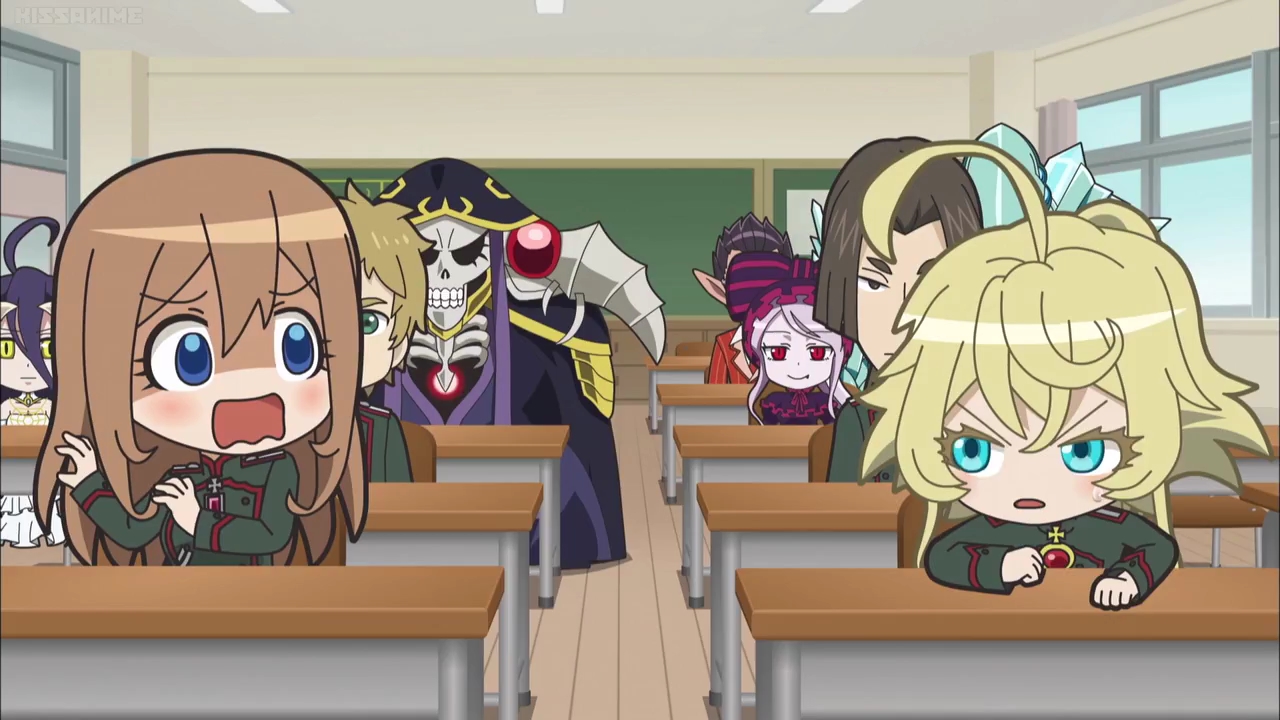 (Source: IMDb / Reproduction)
This derivative is actually a crossover of Saga of Tanya the Evil, Kono Subarashii Sekai ni Shukufuku o !, Overlord and Re: Zero – Starting Life in Another World. Anime doesn't develop the story of any of the other titles better, but knowing the storylines is important to keep up with Isekai Quartet.
The story shows the protagonists of each of the anime cited, who are transported to a parallel universe in children's versions. It's another chibi-style series where adventures take place in a high school.
Certain Scientific Railgun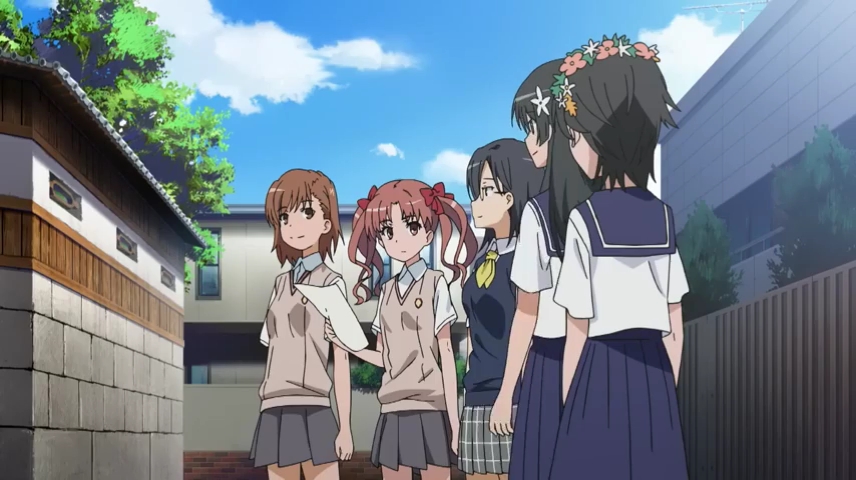 (Source: IMDb / Reproduction)
Certain Magical Index is an anime about a technologically evolved society and shows Touma Kamijou finding a girl who aims to ban books, which causes her to be chased by the Magic Society. When the two meet, an adventure begins that mixes science and magic.
The spin-off follows another group of psychically empowered students. The story begins before A Certain Scientific Railgun and goes on to show some of the main adventures.
Dragon Ball Z: Gohan and Trunks, the Warriors of the Future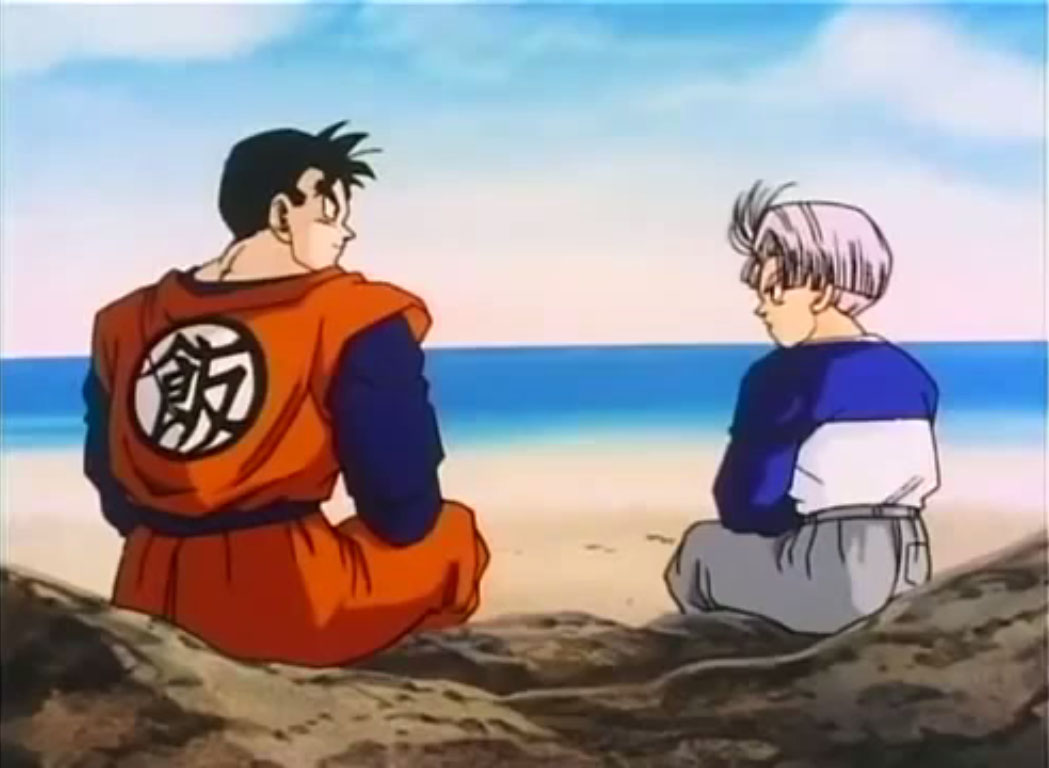 (Source: IMDb / Reproduction)
Dragon Ball Z is one of the most popular anime in the West. The story shows a group of warriors fighting threats from all corners of the universe.
Dragon Ball Z: Gohan and Trunks, Warriors of the Future is a film that tells an alternate future during the android saga. In the plot, Goku dies with a virus in his heart and Gohan and Trunks need to stop the threats of androids 17 and 18.
Pokémon Origins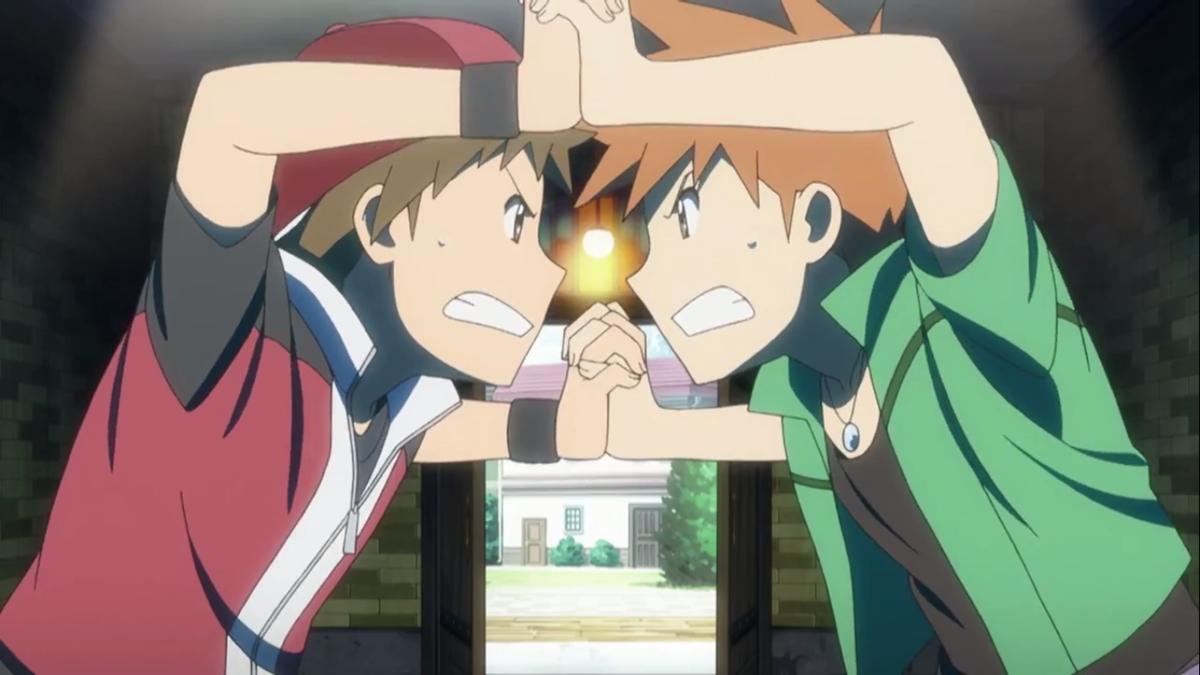 (Source: IMDb / Reproduction)
Another very popular anime on this side of the world, Pokémon recounts Ash's adventures to become the greatest Pokémon master of all time. On his journey, he must beat other coaches and face the relentless members of Team Rocket.
This spin-off is actually an adaptation of the Pokémon Red and Pokémon Blue games. The protagonist is Red, a boy who begins his journey with a Charmander and tries to become a Pokémon master, but to do so must defeat his main rival, Blue.
Magic kaito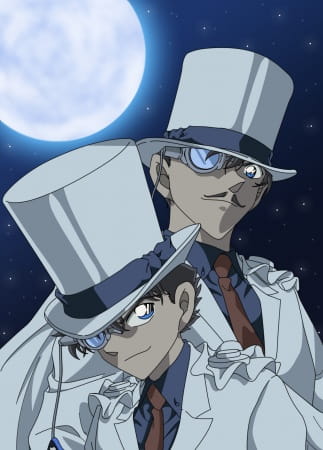 (Source: MyAnimeList / Reproduction)
In Detective Conan, Shinichi Kudo is turned into a child by a criminal organization that is trying to kill him with an experimental drug. To protect the people he knows, Kudo adopts the pseudonym Conan Edogawa to continue investigating the criminals who attacked him.
The Magic Kaito spin-off connects through a few characters only. Kaito Kuroba is a young man whose father died in mysterious circumstances. When he learns that his father was an international criminal known as Kaito Kid and was murdered by a mysterious organization while trying to steal a jewel, he assumes his father's secret identity to try to avenge his death.