Deleting messages from WhatsApp is sometimes a necessary action to preserve the privacy of conversations. However, not all messages should not always be deleted and carelessly, we end up deleting important messages. And that's when doubts arise about how to get them back.
The process is not complex, but it is essential that backup of your conversations be enabled. In WhatsApp, the backup can be daily, weekly or monthly. The more often, the greater the chances of conversations being easily retrieved. In the case of iPhone, iCloud is responsible for storing the backup. On Android phones, the backup is stored in Google Drive.
Step by step
To enable conversation backup, or check the last time a conversation was backed up, just go to Settings and then Conversations. Select from the Options the Backup Conversations section.
In this section you can check the date and time of the last backup, how often it occurs, and whether you want to back up at the same time.
See the backup configuration of your conversations.
If your phone is Android, you must click the three dots in the upper right corner, select Settings and then Conversations. From then on, everything is very similar. Both systems allow, in Conversation Backup settings, to configure WhatsApp to create automatic backups.
Creating automatic and frequent backups increases the chances of recovering accidentally deleted messages.
If your backup is up to date, now is the time to recover deleted messages from it. To do this, you must first delete WhatsApp from your phone. When you reinstall the app, you will receive a six digit SMS authentication code. If you have a security PIN, you will be prompted for it. You will then have the option to recover your backup.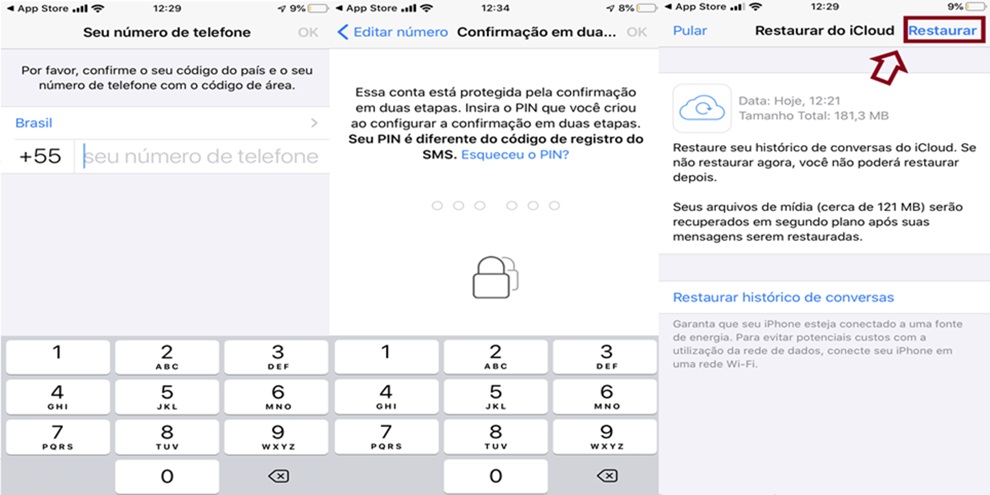 Restore backup of conversations.
It is important to remember that if the messages you want to recover were not saved in the last backup, they will not be recovered with this method. When retrieving messages, even messages deleted by the other person in the WhatsApp conversation will be restored; that is, the method is also useful if you want to review messages that the other person deleted and were saved in time by your backup.